York YC2E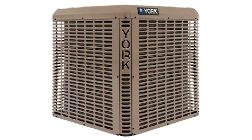 Ozone Friendly R-410a Refrigerant
Quiet, Direct Drive Fan (73 dBA)
Warranty: 10 yr. Compressor, 10 yr. Parts
Price Range: $$
York yxv
Ozone Friendly R-410a Refrigerant
Quiet, Direct Drive Fan (53 dBA)
Warranty: Lifetime Compressor, 10 yr. Parts
Price Range: $$$$
Frequently Asked Questions
What are the Best Air Conditioner Brands?
rdk4h13
2023-05-19T15:40:59+00:00
First and foremost, York produces one of the best products on the market, but this does not mean much! Typically, when you are purchasing a new TV, kitchen appliance, smart phone, or anything else, you can search different review and comparison sites, and make an informed purchasing decision. With air conditioners, people usually default to doing the same thing, comparing break down rates, SEER ratings, etc.
This is a challenge with air conditioners, because reliability, efficiency, and life span are all directly impacted by the quality of the installation. Even the SEER of the unit is drastically decreased if the unit was not installed properly. In other words, a great technician can install a "low end" air conditioner, and it might run flawlessly for 20+ years. Conversely, a low quality or inexperienced technician can install one of the best rated air conditioners on the market, and it will never achieve its energy efficiency standards, break down every year, and need to be replaced in under 10 years.
In short, the most important thing to consider when purchasing a new air conditioner is the technician that will be installing it. With Mendon Heating and Cooling, you will meet the specific technician that will be installing your air conditioner during the initial estimate process. We do not operate a separate, commission based sales team, and every technician working in your home will have a minimum of 15 years of installation experience.